Artist – Christchurch, Canterbury
Diverse and complimentary opposites transcend my work. The humourous & profound; the natural & constructed; unanswered questions, unfinished stories… 
Working in mixed media, acrylics and oils, I love combining traditional oil techniques with more contemporary methodology.
With a degree in Spatial design and Diploma in Interior design, I taught at the Design & Arts College in Christchurch from 2012-2015. Discovering I loved teaching but not the bureaucracy of the job, I did the only reasonable thing I could think of – I left my job and built my own wee Art School, Discoveries.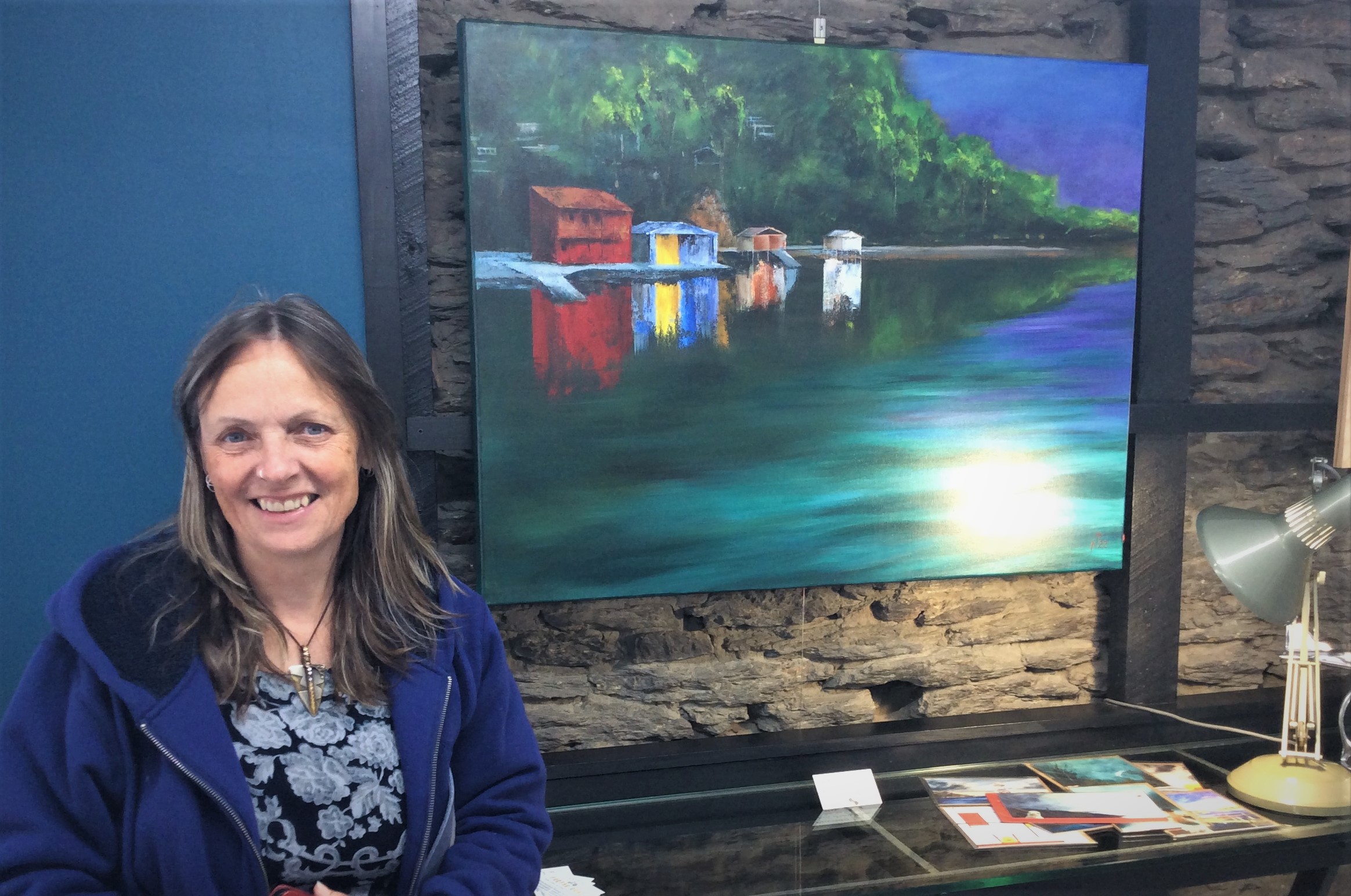 Now, living the dream, painting day after day and teaching Art to beautiful humans… I'm like a pig in mud, surrounded by a menagerie of furry friends at the base of the hills of Banks Peninsula. 
With works held in collections in both NZ and Australia, I sell mostly through Art shows, commissions and mail lists. And now, at the beautiful new Forfar Street Gallery in Roxburgh, Central Otago