Artist – Roxburgh, Central Otago
Sheena Lassen has been a resident in the township of Roxburgh since 2014. The Central Otago region of New Zealand's South Island's natural beauty is the perfect place for her to create her stunning oil paintings.
Inspired by the spectacular rugged landscapes of the area, Sheena has earned a reputation for producing representational works that reflect the drama created by changing light and the natural colours of the surroundings.
From being taught at an early age by William (Bill) Moore in her hometown of Christchurch, Sheena is primarily a self-taught artist who takes inspiration from other well-known artists such as; Andrew Wyeth and Bill Sutton.
Sheena holds solo exhibitions. She has also featured in many group exhibitions, such as Alexandra Blossom Festival Art Awards (2016), where her piece titled 'Central Otago Landscape' took the first place prize award.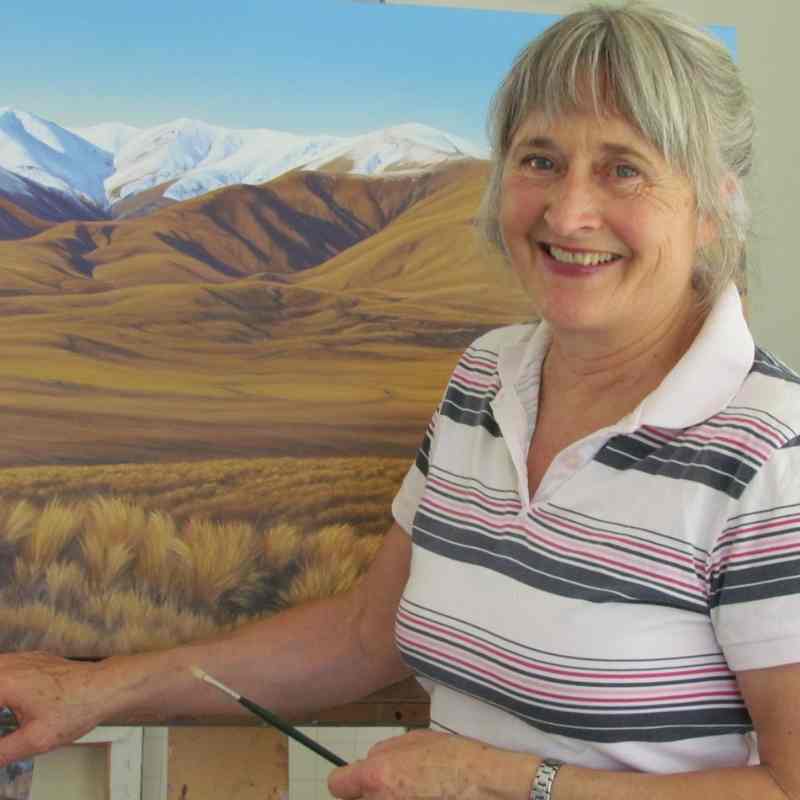 Visitors to Forfar Road Gallery and Collectibles on Scotland Street in Roxburgh who are familiar with the southern region comment that Sheena's paintings give 'a sense of being home'. Travellers passing through are equally impressed by Sheena's ability to authentically capture the essence of the Central Otago region in her landscape works.
At Forfar Road Gallery and Collectibles, we aim to showcase the talent that exists in the Teviot Valley and Central Otago region. We are proud to offer a selection of Sheena Lassen's beautiful oil paintings for sale.